Try to walk a mile in these shoes….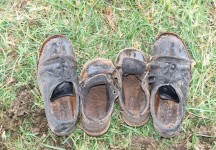 We are so excited to share that, thanks to the Trinity Church in Brentwood, England, these sweet babies at Naomi's Home now have new shoes on their feet. They can walk the kilometers-long journey to school, kick a ball and play tag in the yard without holes in the soles on their feet. They are thrilled to have received their new shoes and we were just as excited to give them to them!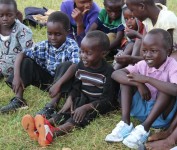 Thank you so much to the people of Trinity Church for tending to the needs of these sweet kids. We are all so grateful for your support, thoughts, prayers and donations. We could not be more thankful!